Shop With Us
A fun, boutique style thrift shop selling housewares, clothing, furniture and a variety of surprises!
Follow Us On Facebook
Giving
Your Generosity Matters.
All proceeds benefit our domestic violence shelter and client services in Pender and Duplin counties, NC.
Email Us
storemanager@safehavenofpender.com
Visit Us
16406 US-17 | Hampstead, NC  28443
Be a Part of Making a Change
​Safe Haven Thrift Store was established over 20 years ago, with sales providing unrestricted funding to victims and survivors in Pender and Duplin Counties.  All items sold by the store are donated by generous and caring members of the greater Hampstead community. Items for sale include quality clothing for women, men, and children, as well as a wide variety of housewares, décor, furniture, and holiday items. Safe Haven Thrift Store is often a meeting place for our customers to form friendships and feel a sense of pride through their participation in our local community organization. The store also supplies household items and clothing to shelter residents and clients transitioning to independent housing, all free of charge.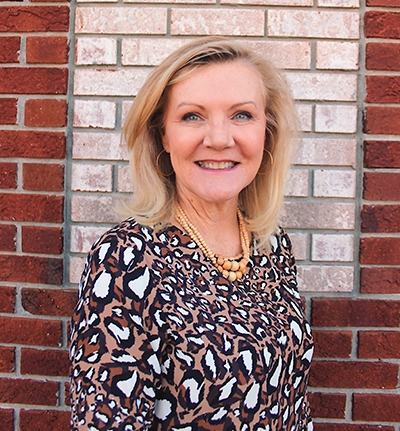 Tori Klug
Creative Director/Volunteer Coordinator
Tori Klug's passion for Safe Haven began when she started as a volunteer in 2016. As her position evolved to Creative Director and Volunteer Coordinator, she has continued to utilize her vast experiences as an interior designer, decor shop owner, and special events coordinator. This gives Safe Haven Thrift Store a distinctively friendly, cozy, and warm 'boutique' feel not found in most other thrift stores! Tori feels a great sense of pride in being able to use her talents in a non-profit setting, bringing her new and exciting challenges that benefit our local community. She originally hails from Orange County, CA, and currently resides in Surf City, NC with her husband and daughter, who both regularly volunteer with Safe Haven.
Frequently Asked Questions
What donations do you accept?
We accept gently used clothing, housewares, décor, and beyond! We sell clean, fashionable women's, men's, and children's clothing over size 2T. Examples of housewares include small working appliances, kitchen items, utensils, and dishes. We love many types of décor such as wall hangings, lamps, knick-knacks, furniture pieces, and collectible items.
Is the store run by volunteers? How do I volunteer?
Though we do have a small paid staff, we could not do what we do without our highly valued volunteers! The volunteer training process is simple and the work is lots of fun! Volunteers are free to come and go as they please, or can stick to a schedule of their choosing. Volunteer roles include steaming clothing, organizing racks, sorting donations, straightening shelves, light construction/craft projects, chatting with customers, and many other tasks. As volunteers, you have a right to say no to any task you do not enjoy or are physically prevented from performing. Most importantly, we want our volunteers to enjoy their time with us and feel useful to the organization.
How much of the revenue from the store actually goes to the organization?
As a local non-profit organization, a very large percentage of our sales go toward providing shelter and services to victims/survivors of domestic violence and sexual assault. All items sold are generous donations from members of the community and cost us nothing.
How can I make a monetary donation to Safe Haven of Pender?
We are very fortunate to receive monetary donations from individuals and community groups like religious organizations and social clubs. Larger donations can be brought to the store in the form of a check or can be mailed to PO Box 657, Burgaw, NC 28425. Customers can always feel free to donate smaller amounts at the register with cash or a credit/debit card!
How much do things generally cost at the Thrift Store? Are there ever sales?
Because we receive all of our goods through donations, we like to pass the savings onto our community! Most clothing is between $4.00 and $10.00. Some 'designer' clothing and new clothing are a bit higher. Prices on housewares vary greatly but are extremely reasonable. Our most popular sale is half off day! On the first calendar day of the month, everything is 50% off. If the 1st falls on a Sunday or major holiday, the sale is held on the 2nd of the month. We offer purchasing incentives like frequent shopper cards and coupons to those who donate.
What are your hours?
We are open for business and accept donations Monday through Saturday from 10:00 am to 5:30 pm. We are closed on Sundays and ask that donations are not left on our doorstep when we are not available to receive them, as they can be damaged by rain or stolen.